Informed UX through goal directed design.
I use goal directed design principles to formulate a complete UX strategy, taking the guesswork out of building a great user experience. I approach UX design from an "inside out" perspective. Utilizing proven qualitative research methods, I am able to discern use patterns and gain deeper insights into user goals.
Analysis
Research competitor products and UI design trends
Conduct product owner and stakeholder interviews to determine business goals
Negotiate technical requirements with product owners, developers, and project managers to determine interaction pattern guidelines, extent of usability testing, and scope of interactive prototypes
Analyze quantitative site data from Adobe Analytics to determine conversion and acquisition metrics
Conceptualize
Partner with system analysts and product owners to articulate user stories, create low fidelity mock ups, wireframes, and interactive prototypes
Create customer journey maps with input from product owner and analysts to help pinpoint MVP product features
Contextual interviews with primary users in order to distill use patterns and environmental concerns
Design
Create interactive prototypes for stakeholder review and usability testing
Design interactive patterns and components
Create high fidelity designs and mock ups
Over 15 years of professional design experience with expertise in most graphic software – along with extensive UI development experience in HTML and CSS
Facilitate design concepts in a whiteboard context with UI designers, product owners, and developers
Client Project Highlights
A design overhaul of the agent web portal and the consumer mobile app.
A complete design overhaul of the Stillwater agent web portal. Key features include enhanced search, contextual alerts and 'at-a-glance' customer management – review the Web Portal case study
Design of the consumer mobile app providing consumers the ability to file a first notice of loss from their mobile device – see wireframes
A redesign of existing consumer and commercial banking and credit card web and mobile apps.
Designed page templates and navigation patterns for consumer and commercial banking domains
Initiated the practice of usability testing to provide objective metrics around design decisions – check out the Balance Transfer case study or the Account Selector case study
Designed mobile app for consumer banking and commercial – see wireframes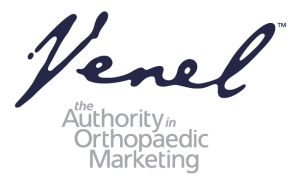 Managed orthopaedic marketing SEM keyword product
Oversaw and managed the development of an online tool that enhances client SEM by switching online appointment phone numbers with special 800 phone numbers on a client website which could be tracked and analyzed. With this tool, clients are able to know exactly how customers are searching for their business and which search terms are most profitable – learn more