Consumer Auto Quote Case Study
The problem we had to solve was how to integrate auto quoting with policy purchase into a single, cohesive experience. The solution was found through a complete understanding of business requirements for quoting, mapping the customer journey, and wire framing.
A vital business and consumer goal is to get a quote as quickly and painlessly as possible….
Get an accurate insurance quote in less than 5 minutes.
No Bait & Switch
When Stillwater Insurance expanded their product line directly to consumers, a key objective was to enable quick quoting for home, auto, and BOP (business) insurance products while not sacrificing accuracy and clarity.
Hassle Free Payment Options
With all consumer insurance products, there are different payment options to bind the policy. Affordances were made to allow the user to select different payment plans and easily discern costs associated with each plan.
Don't Force Commitment
Create an complete quoting and purchasing path for the consumer. Enable the user to save the quote and come back later and start back where they left off.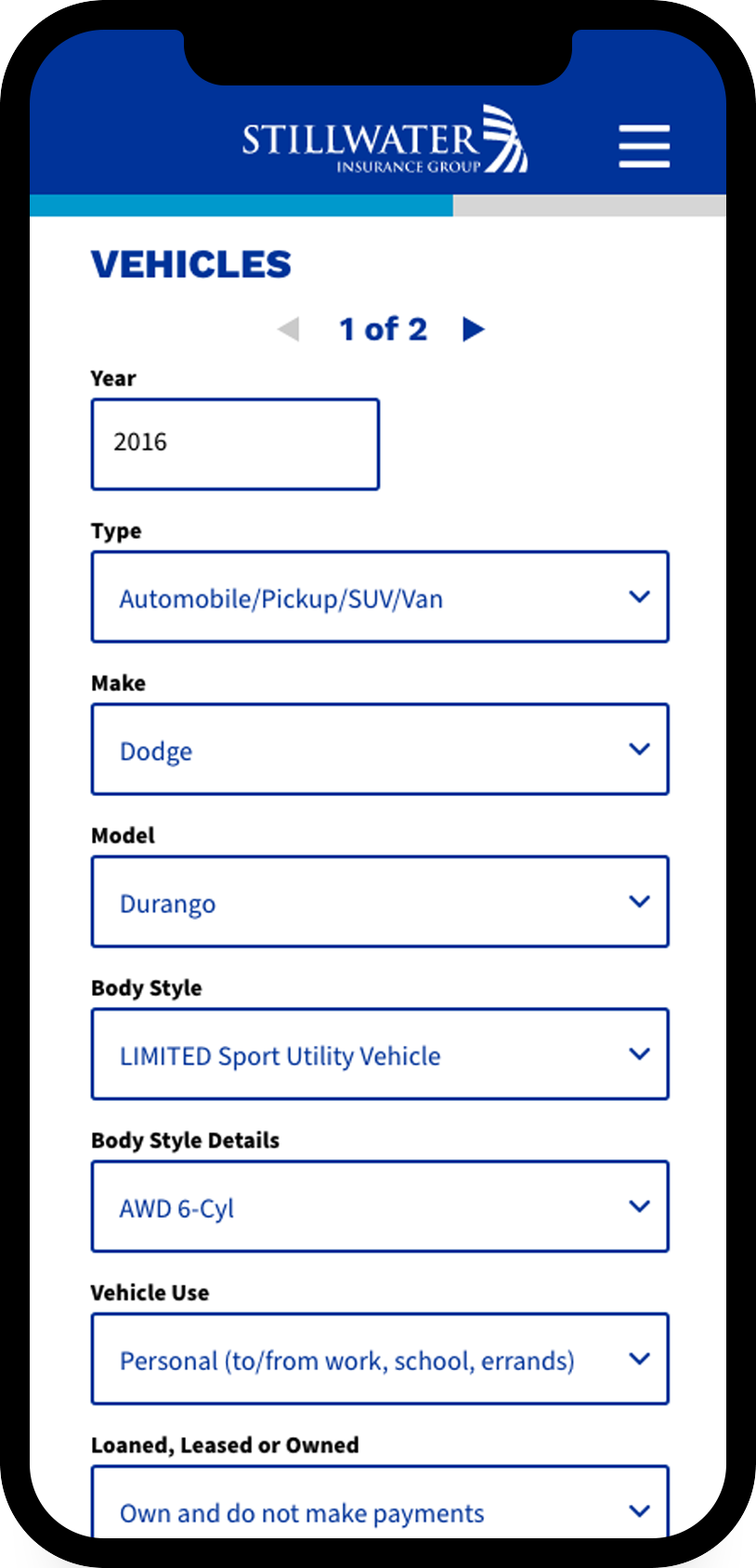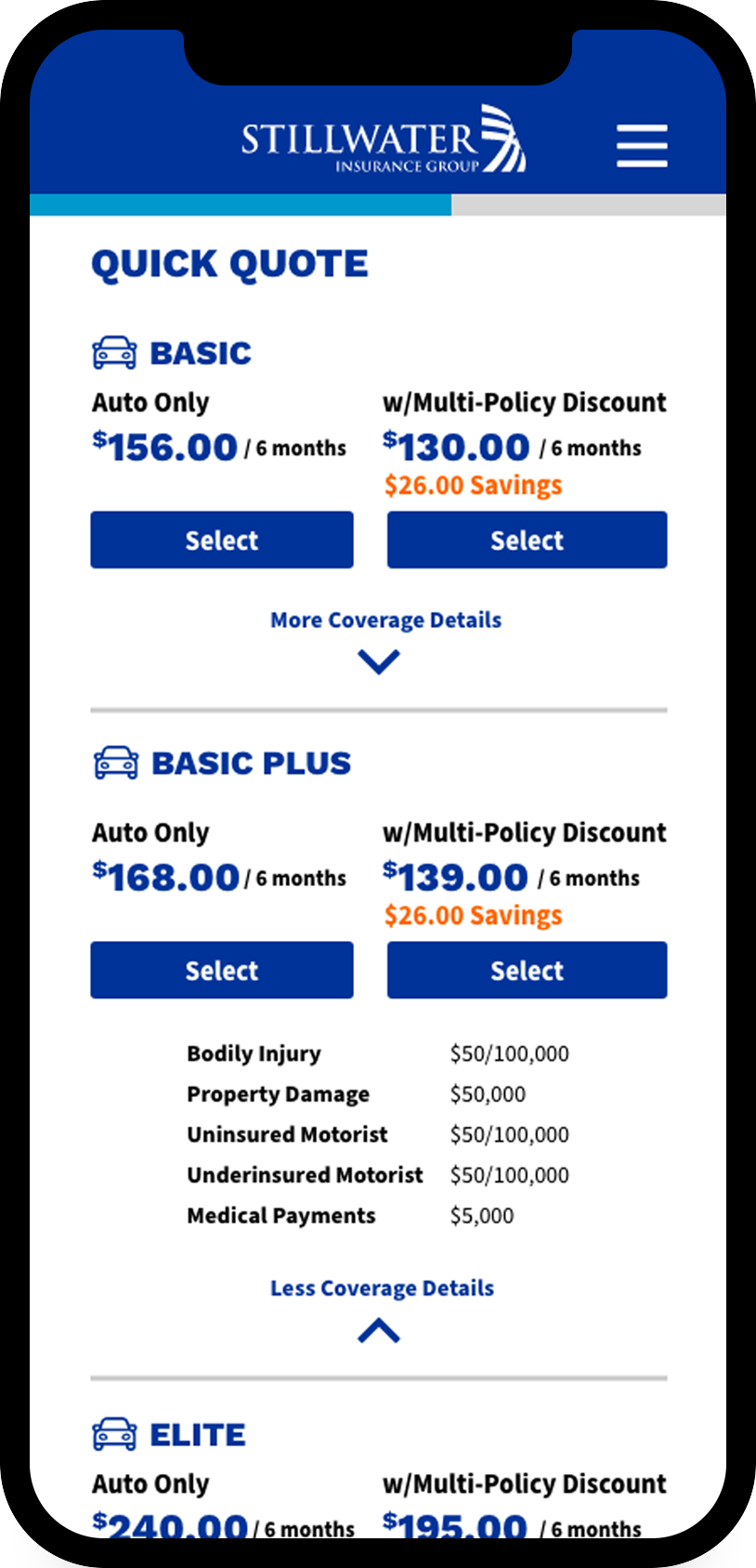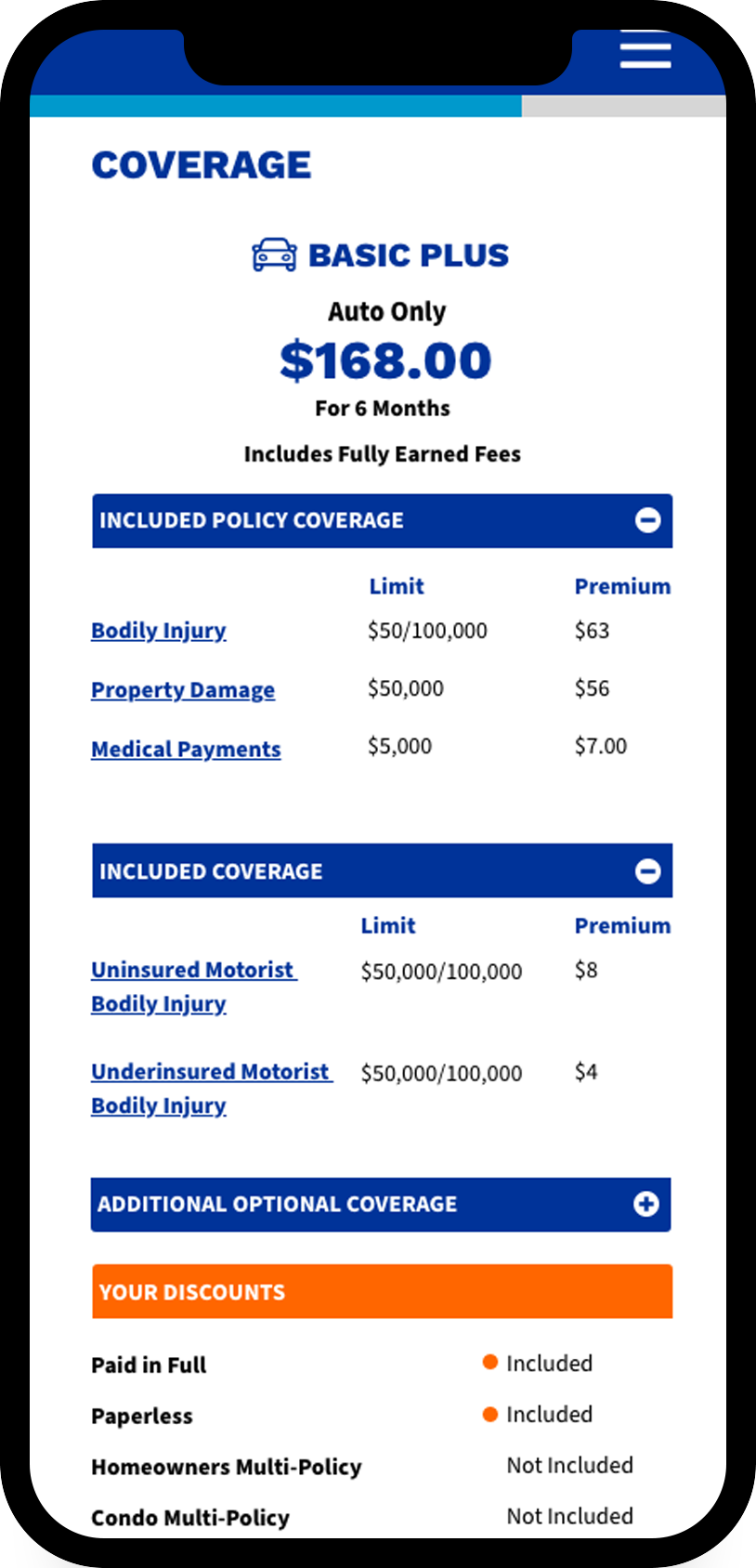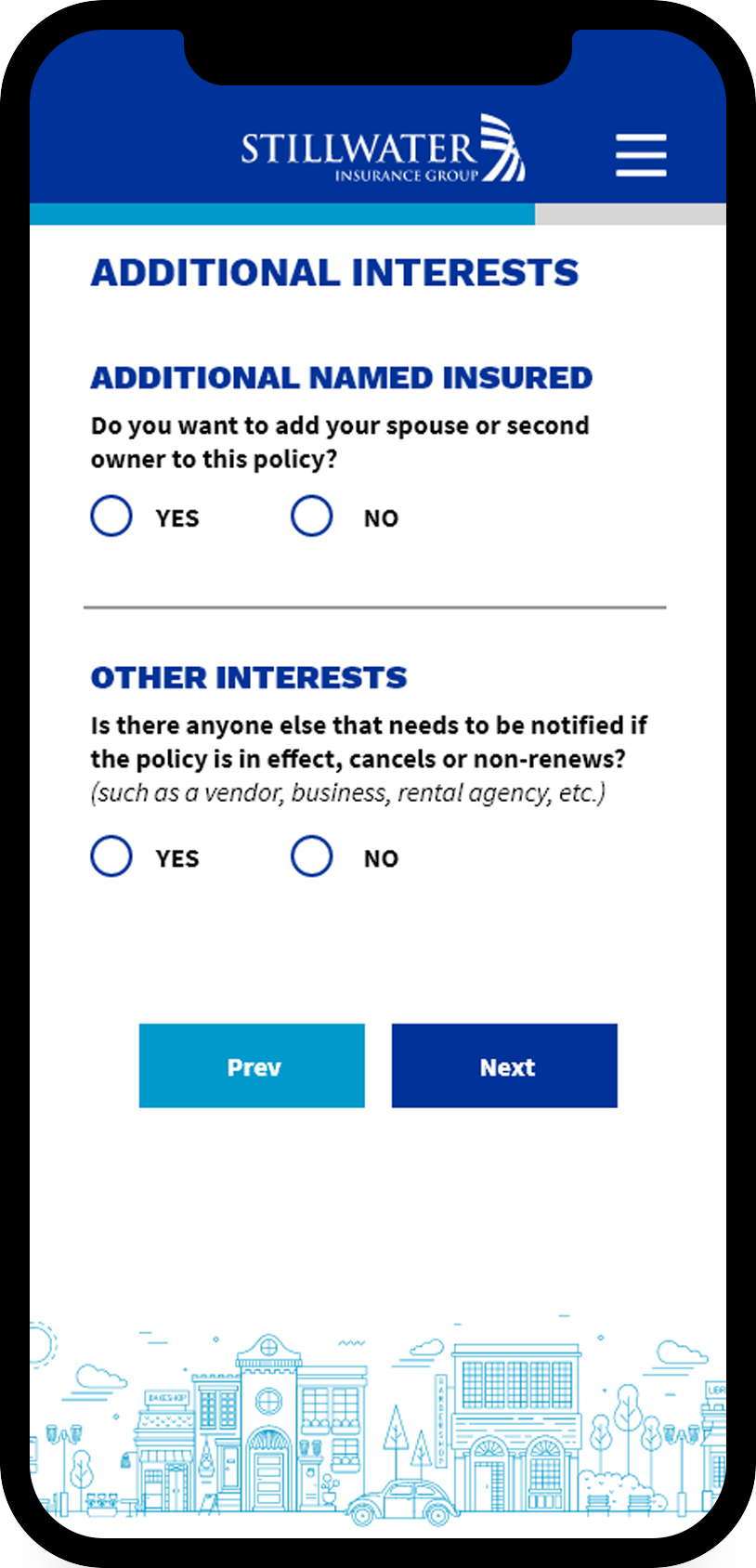 A consumer of insurance products wants to feel in control…
Know exactly what you're purchasing – and modify it later on.
Providing a clear this is what you get for a selected coverage amount was an important aspect of the direct to consumer quoting platform. Although there is quite a bit of information, breaking up coverages into logical sections and allowing the user to access for information about coverage particulars made the policy coverage section understandable, helpful, and useful.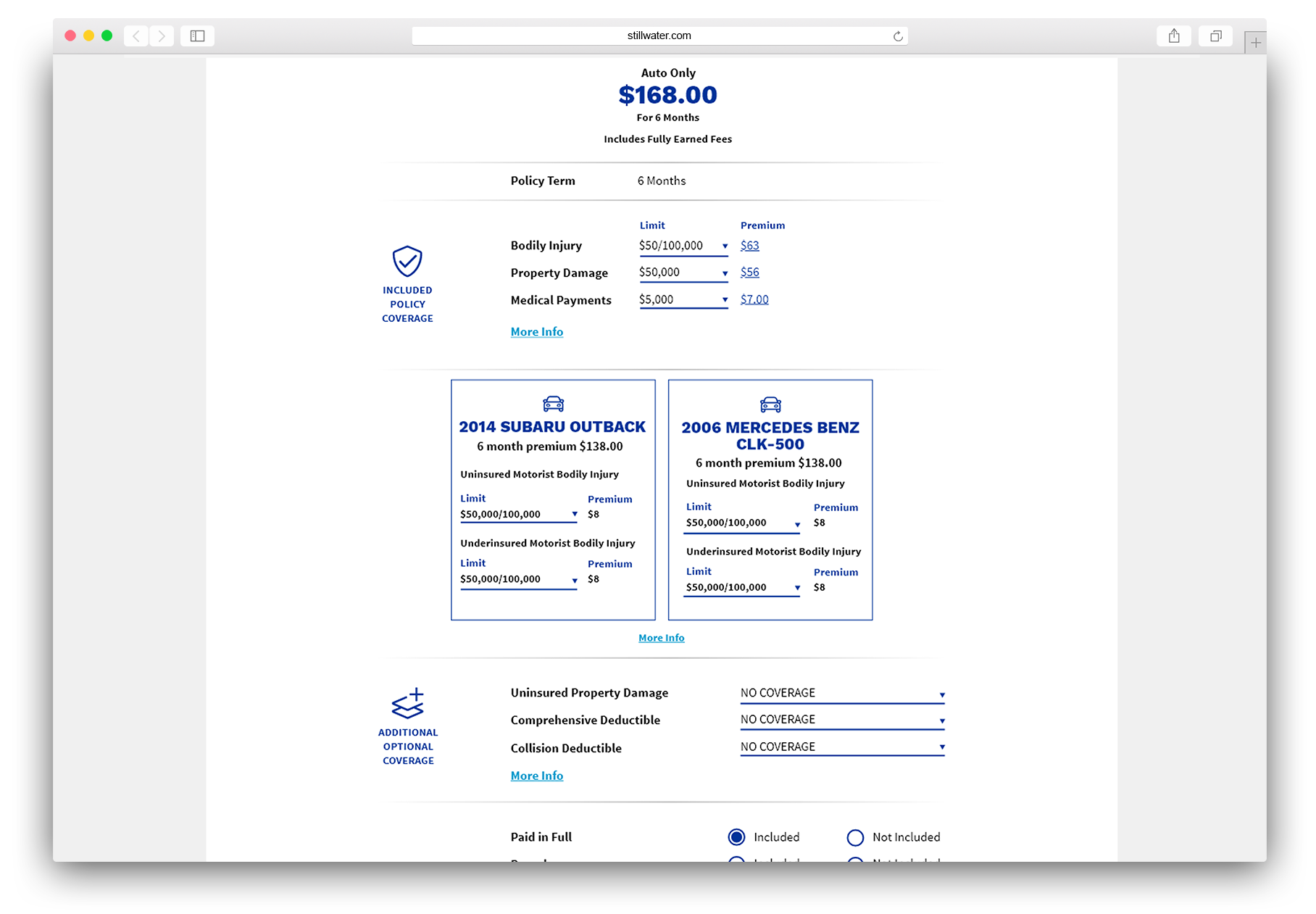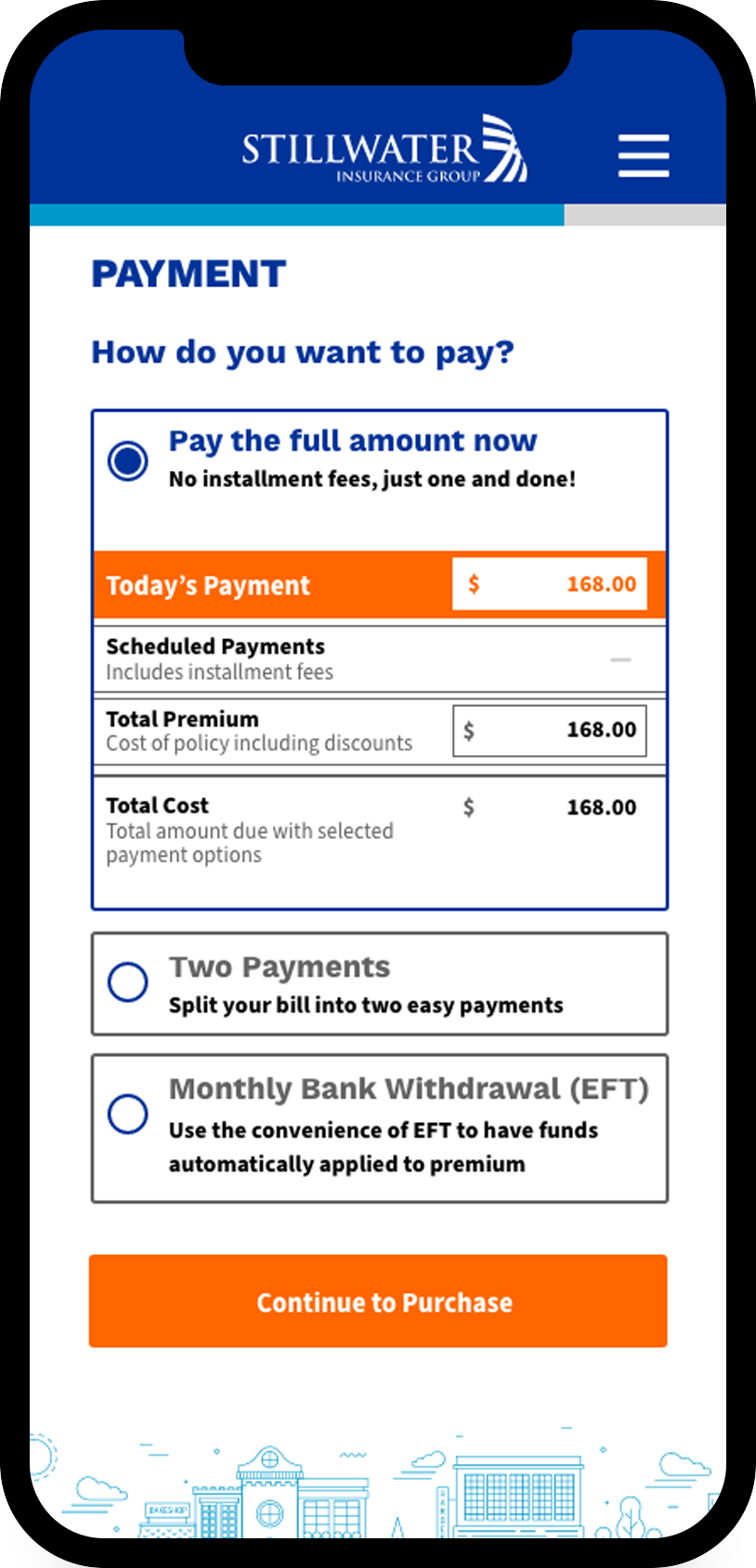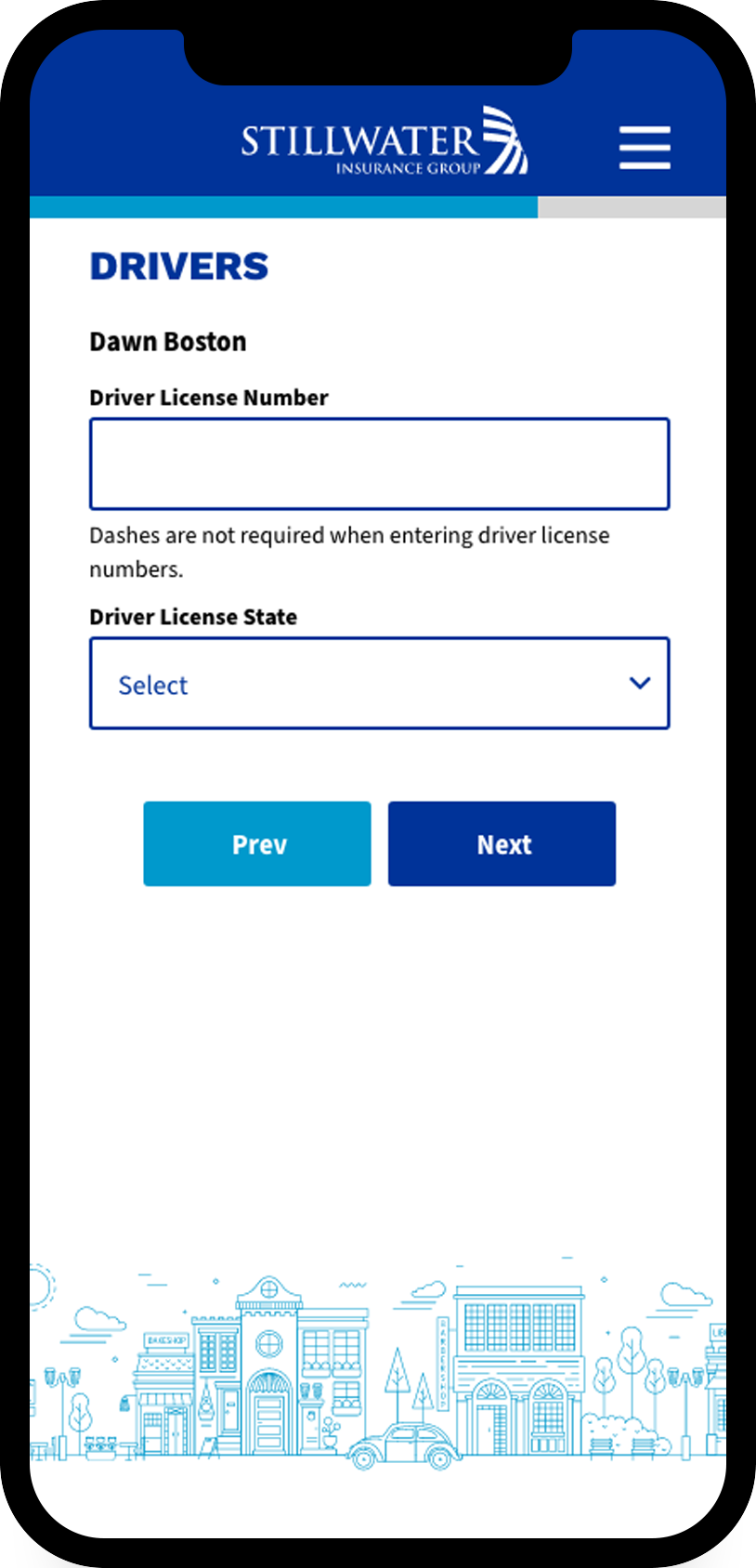 As a consumer, you want to know exactly what you're purchasing and what is and isn't covered…
Complete your purchase, set up your account, and feel confident your auto is covered.