Stillwater Customer Service INsite Case Study
Same data, different experience.
FIRST, the agent portal was designed with the agent experience top-of-mind. Agents have specific needs when selling and managing policies. Stillwater customer service reps have the same need for data, but need a completely different experience. That's why we developed and designed a completely different app for customer service reps – while utilizing the same dataset FIRST was built from.
A policy holder calls 800 customer service with inquiry about their policy(s)
A customer rep receives call ready to service the inquiry
Insite automatically displays the customer policy information based on phone number associated with the policy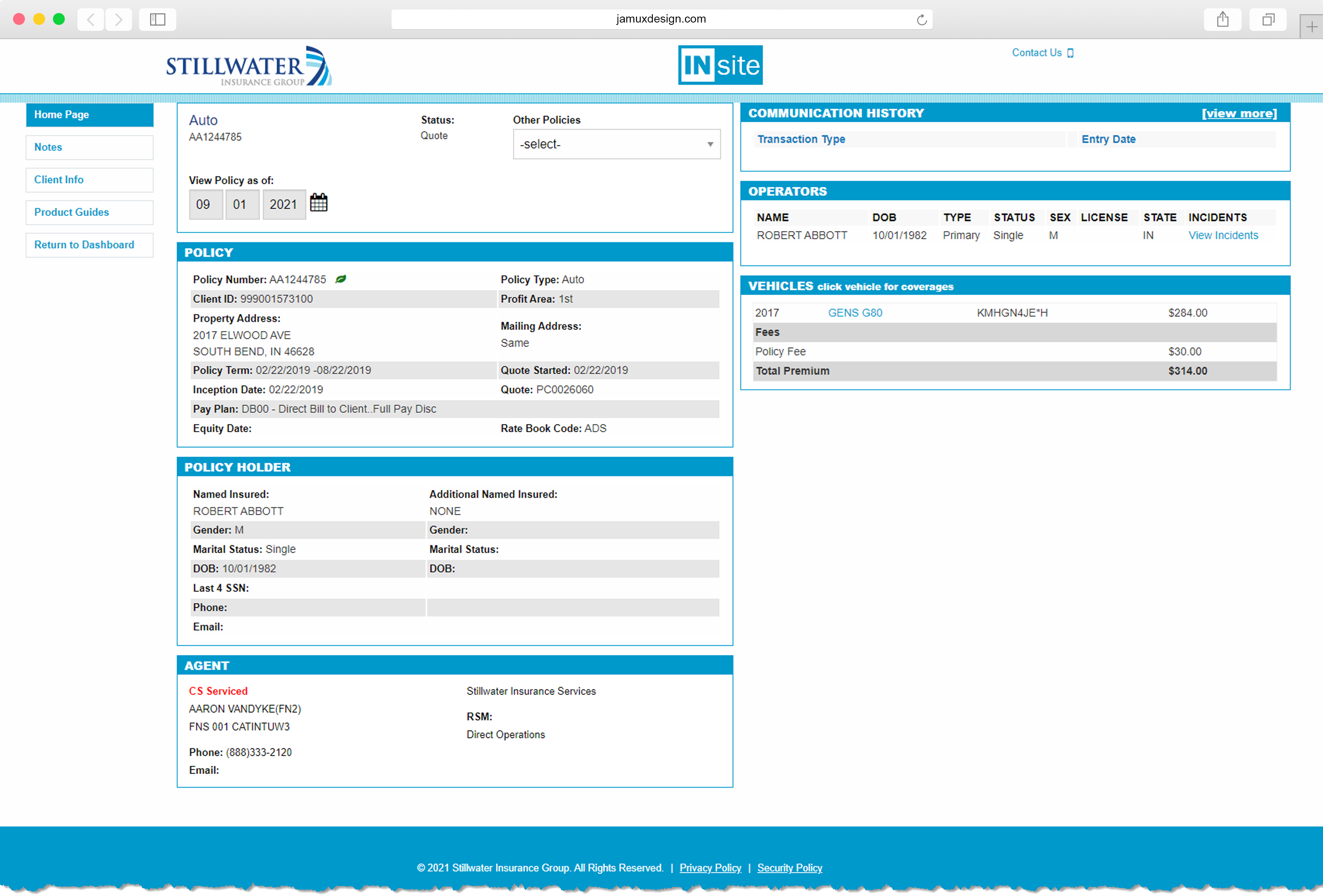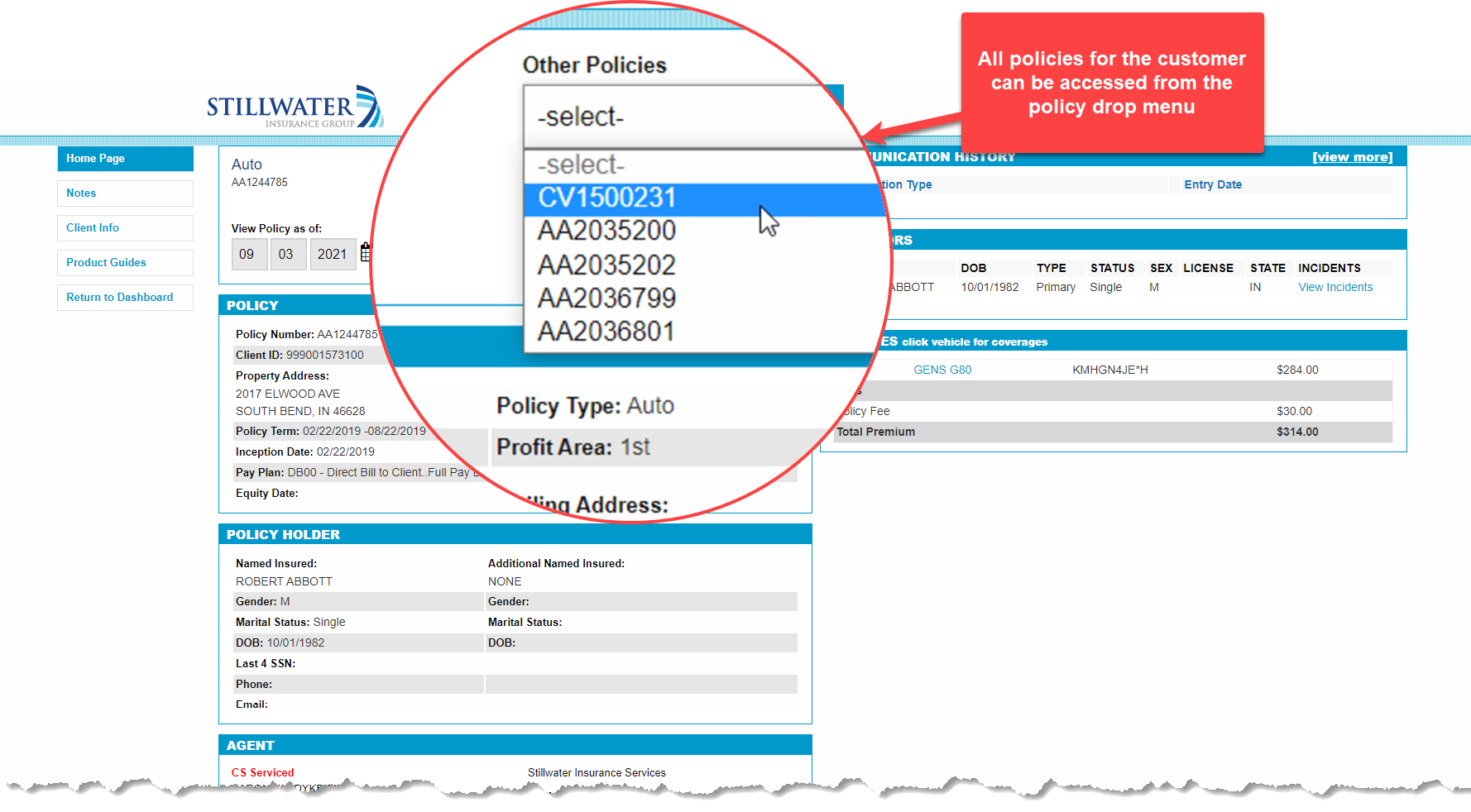 Any note entered by the customer service rep is entered into the system and is reflected in both FIRST and INsite – keeping both reps and agents in sync.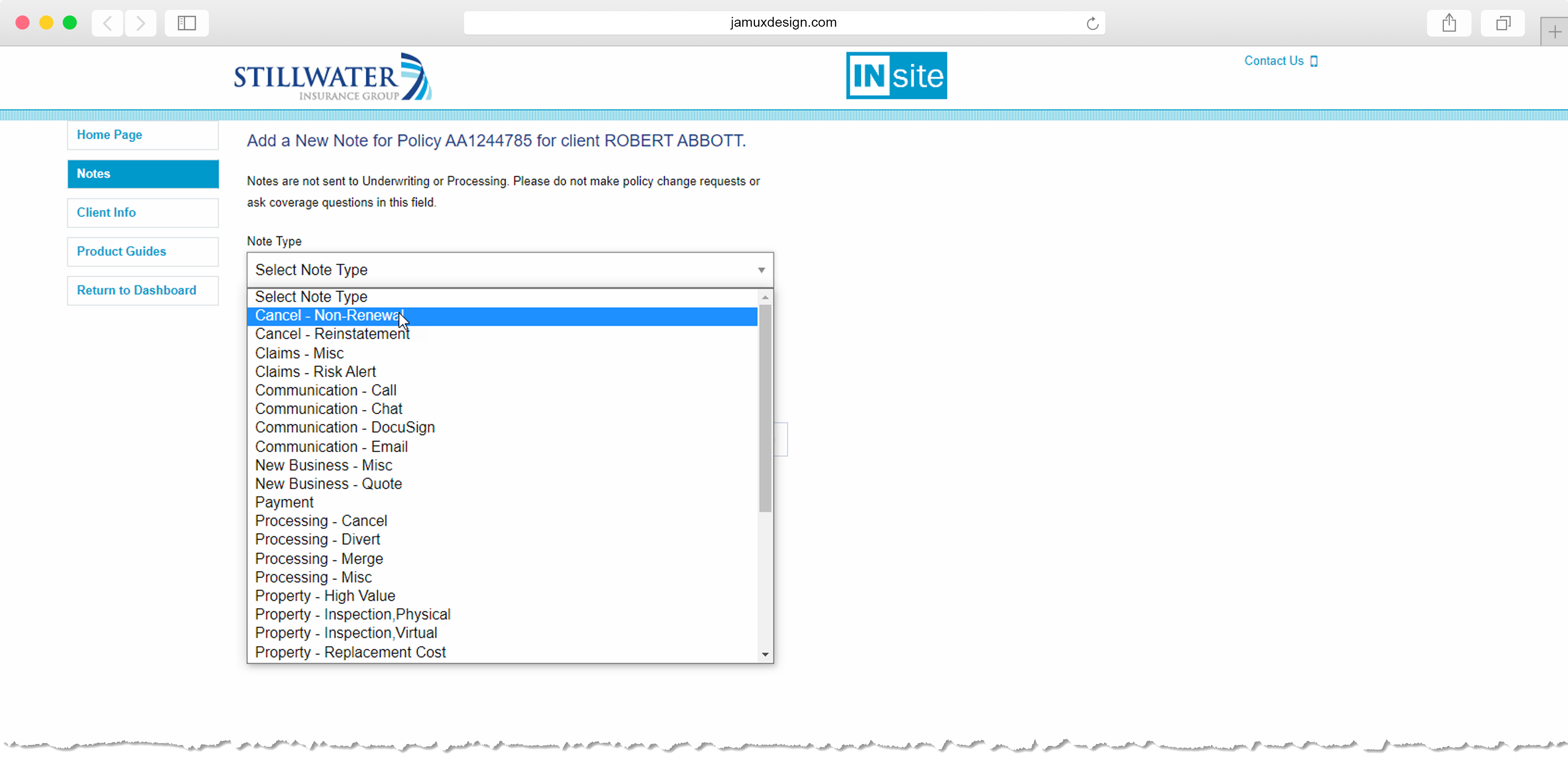 INsite and FIRST share not only same customer data, but also source the same relevant documents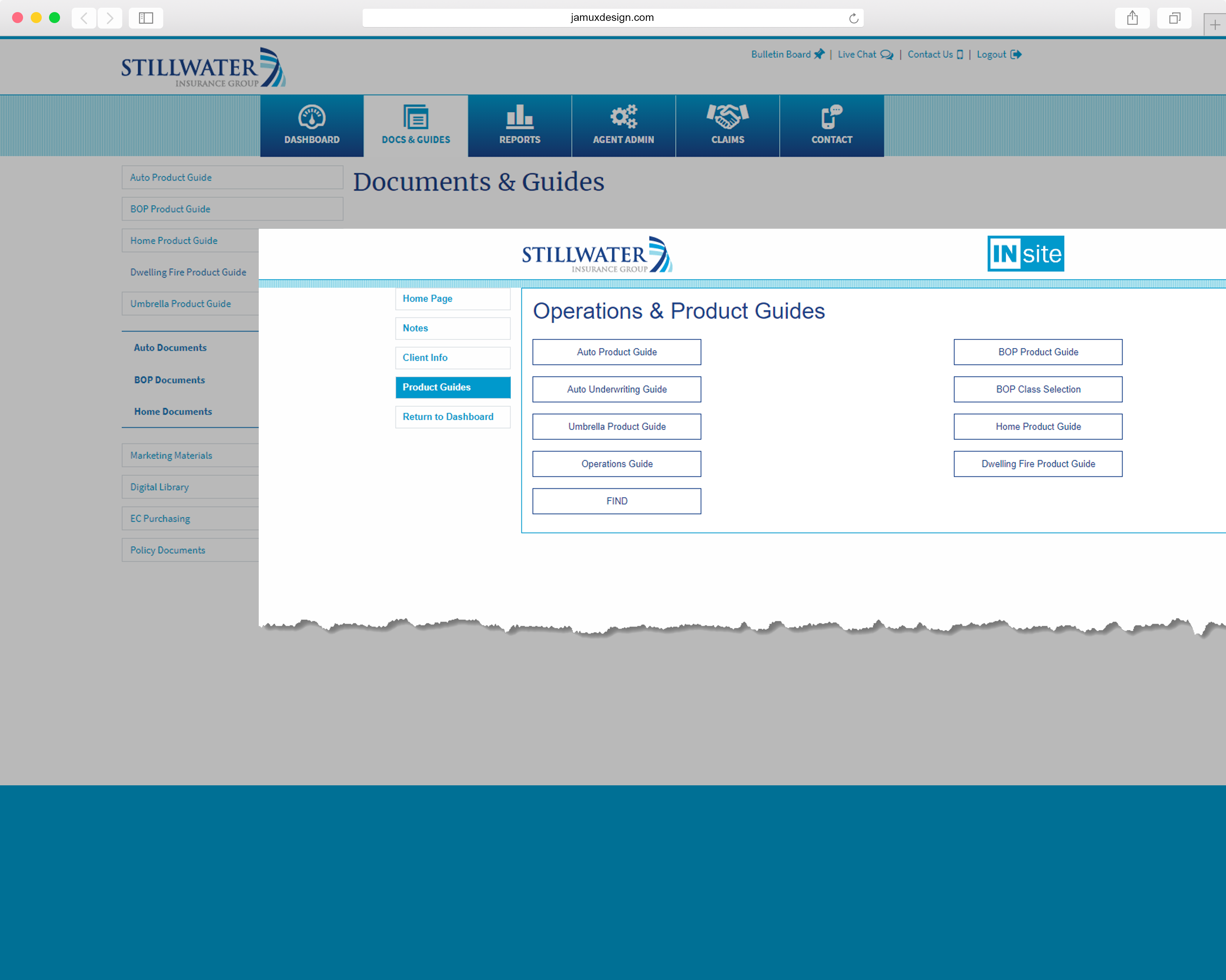 Coverage types, limits and premiums are easily accessed.
INsite provides a detailed summary view of critical policy information as well as the assigned agent.