Business Owners Policy
Business Owners Policy (BOP) presented a set of unique challenges. First, because there were are no 'preliminary' quotes generated with BOP, we needed to streamline all essential information into a flow which would get the prospective policy holder to a qualified quote quickly. Second, we needed to seamlessly integrate the 'Know How to Insurance' marketing theme without creating undue burdens on the quoting flow.
Project Summary
In addition to Auto and Homeowner consumer quoting, Business Owners Policy (BOP) is an essential piece in the Stillwater Insurance product lineup. A key difference with BOP is that there is no preliminary quote, so the key is to distill the information the consumer has to input in the most efficient and intuitive way possible. Getting the quote right is vital. Once that is achieved, the user can modify coverages (just like auto and home) and recalculate premium. Payment options and account set up have the same ease of use and flexibility as Auto and Homeowner.
Zip code + product selection = start a quote
Achieving a goal consists of breaking the journey into manageable steps
Admittedly there's alot of information a user needs to input in order to get an accurate quote. To counteract the potential of overwhelming a user, the UI was broken into logical and clearly defined sections along with a way to measure ones progress along the journey.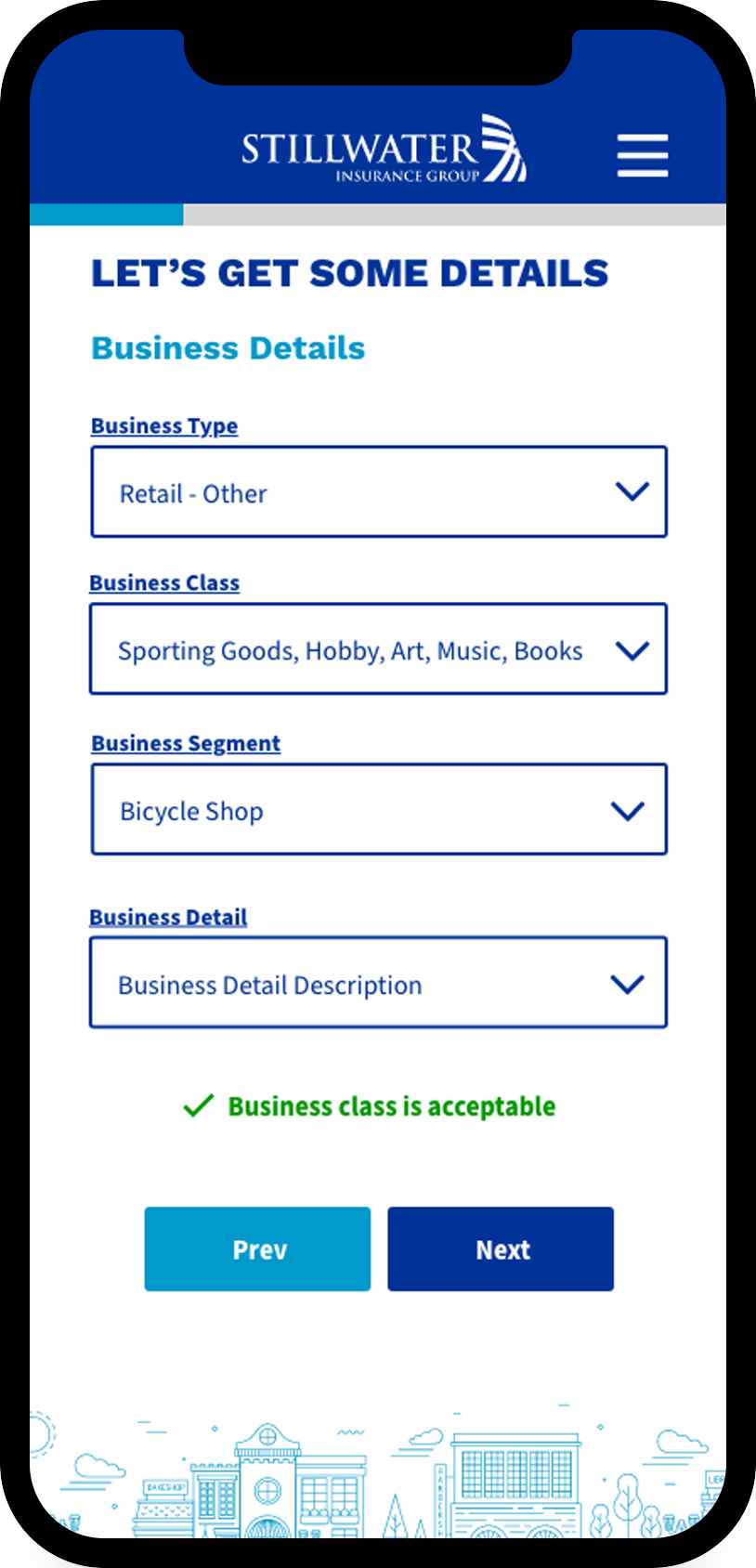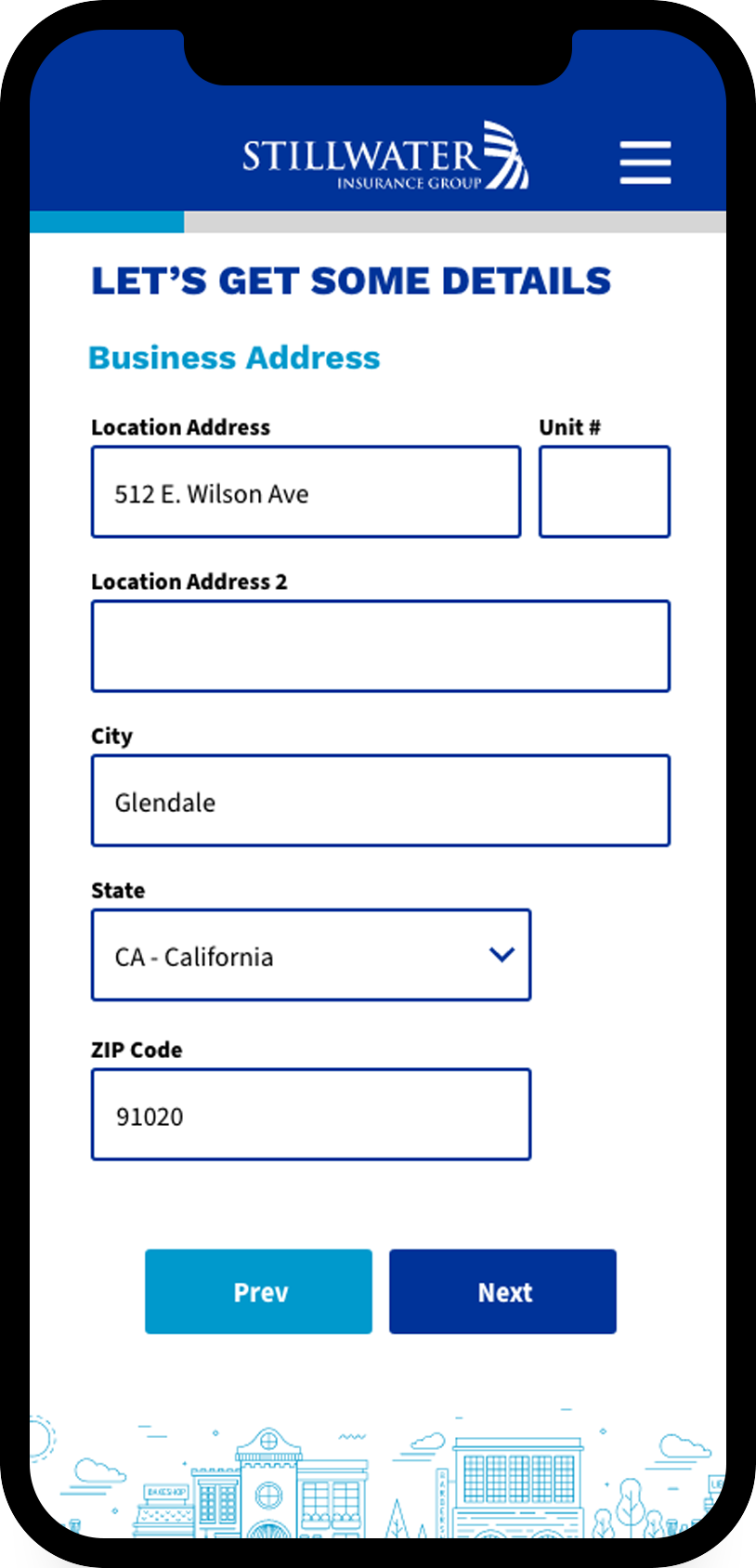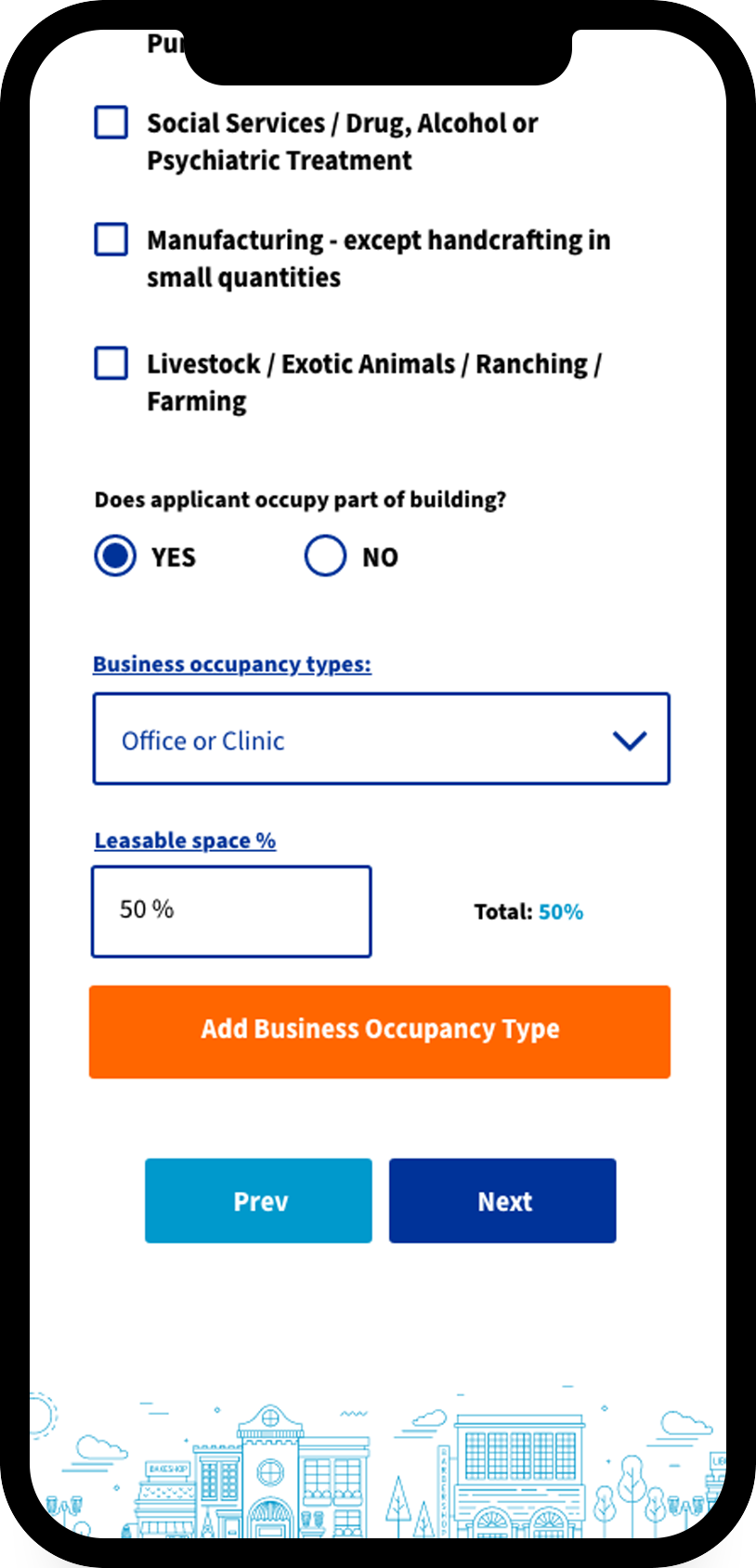 Getting the details right delivers a competitive quote
There are many factors that go into getting a quote out to the prospective policy holder – that's what the business detail questions are all about. Once those are out the way, Stillwater can present a very competitive quote AND allow the user to modify coverages and calculate the cost right at the moment they are considering purchasing a policy.