QuickQuote

®

Case Study
The rate for users engaging with the QuickQuote process and converting them into purchasing a policy was under 20%. Our competitors were converting at a 45% rate. The business goal is to increase the number of users engaging in the QuickQuote process and converting them into policy holders
Defining the Problem
Contextual Interviews
Conducted customer interviews and received feedback that process to purchase a policy from QuickQuote was cumbersome and not intuitive.
Users consistently said that they felt it was easier to simply call an agent to purchase a policy.
Quantitative Analysis
Adobe analytics showed us that users were dropping off in the Modify Coverage and Questions section
Competitive audits indicated that we were vastly under-performing in converting from QuickQuote to purchased policy by roughly 25%
Business Goals
Increase the number of users getting a QuickQuote online
Increase the QuickQuote to Policy holder ratio
Solution
Visually separate Quick Quote and Purchase Policy flows more clearly
Merge Account set-up and contact information into one section rather than separate sections/screens
Limit the number of Questions to 4 – 5 per screen instead of one long scroll
Clarity – impart a sense of clarity for the user. They should know exactly where they are at in the process and what is next
Essential – remove all but the vital information required to get the following:

A Quick Quote
Purchase a policy

Simplicity – apply design patterns that reinforce the simplicity and ease of completing an online purchase of a policy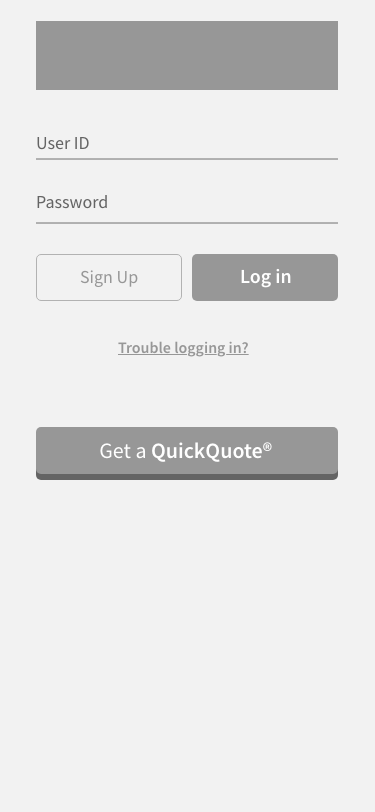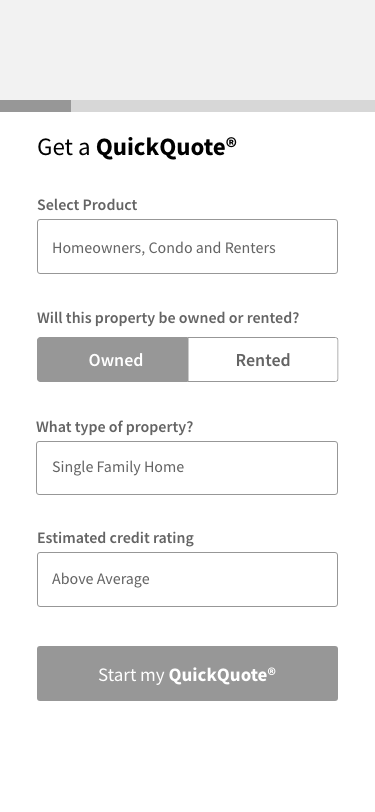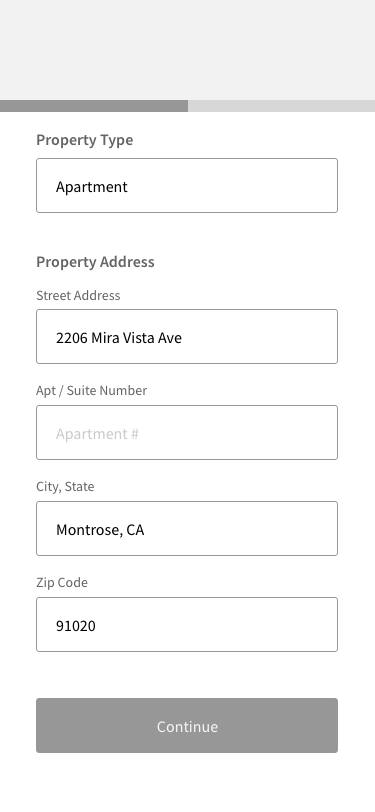 From the sign in screen the user can access the QuickQuote feature without having to sign in.
Selecting the product type and estimated credit rating will start the QuickQuote process
Filling out basic information such as street address, city and state will allow user to continue. The progress bar provides feedback on how much longer the process will take.
QuickQuote Prototype screens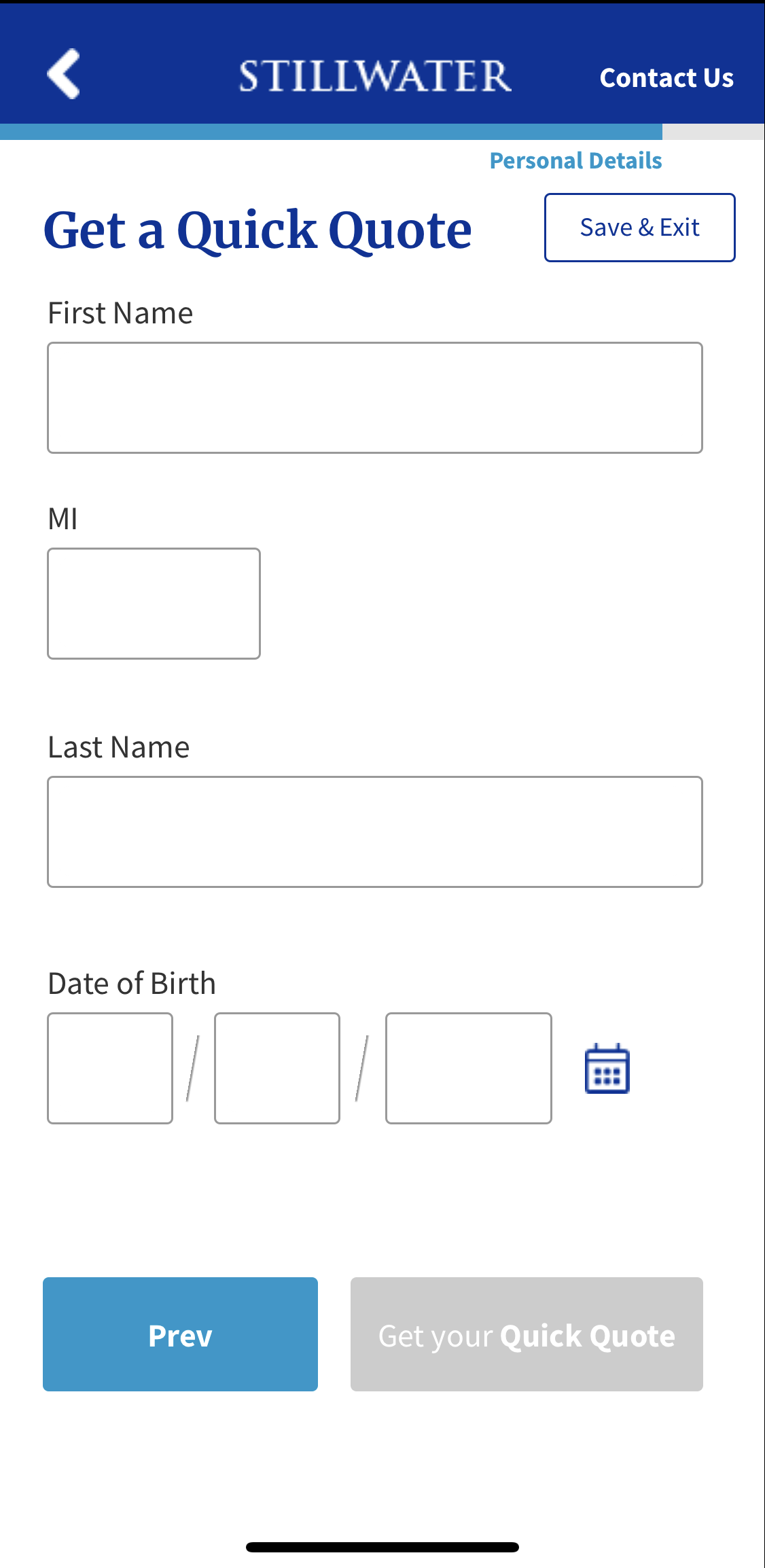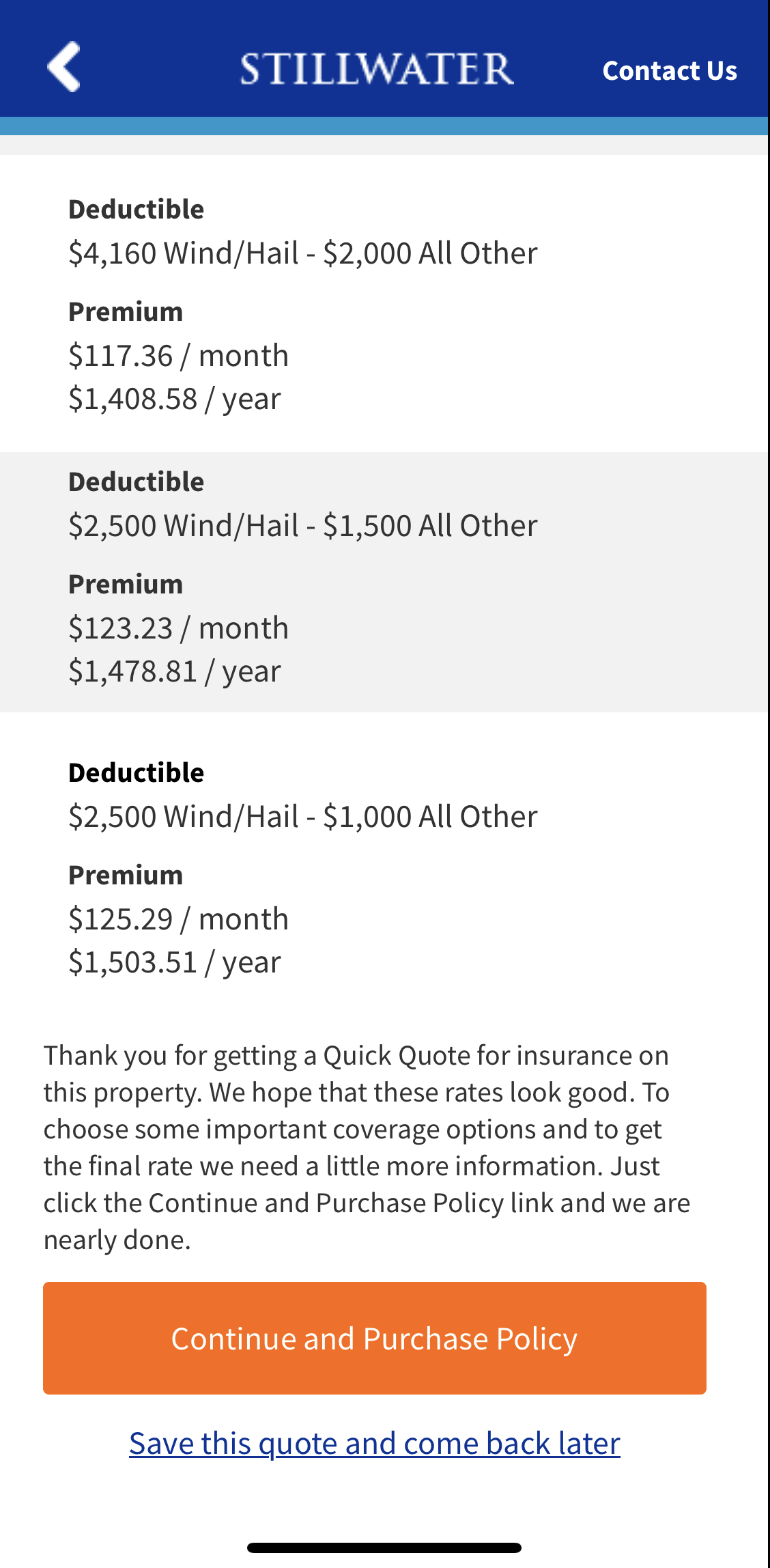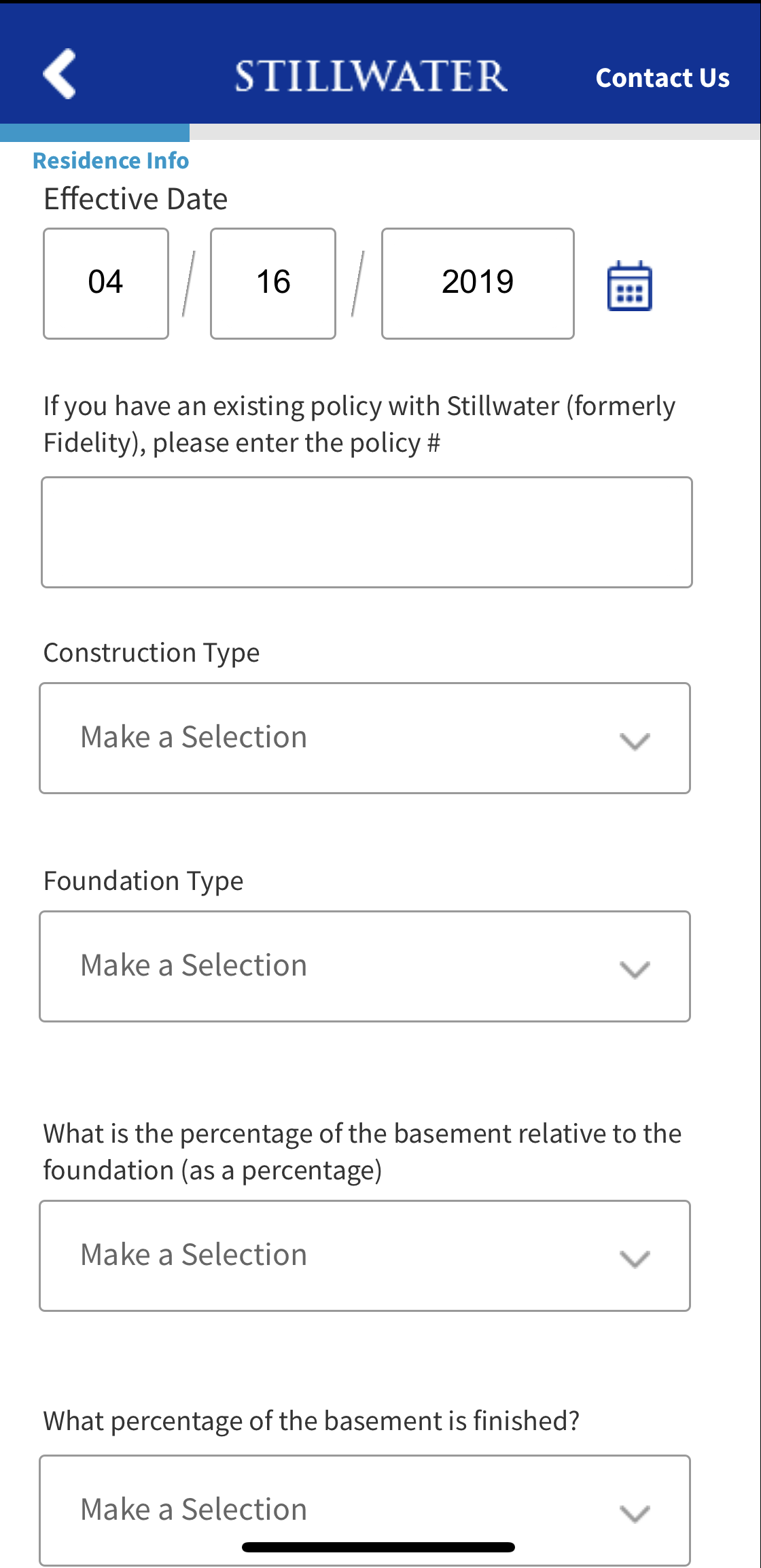 The last section involves inputing some personal information
The user is then presented with their QuickQuote which, as it turns out, is usually very close to the actual policy quote. The user can save and come back, or proceed to the modifying coverages and answering some more questions in order to finalize and purchase a policy.
The first screen for the coverage details and purchasing process.